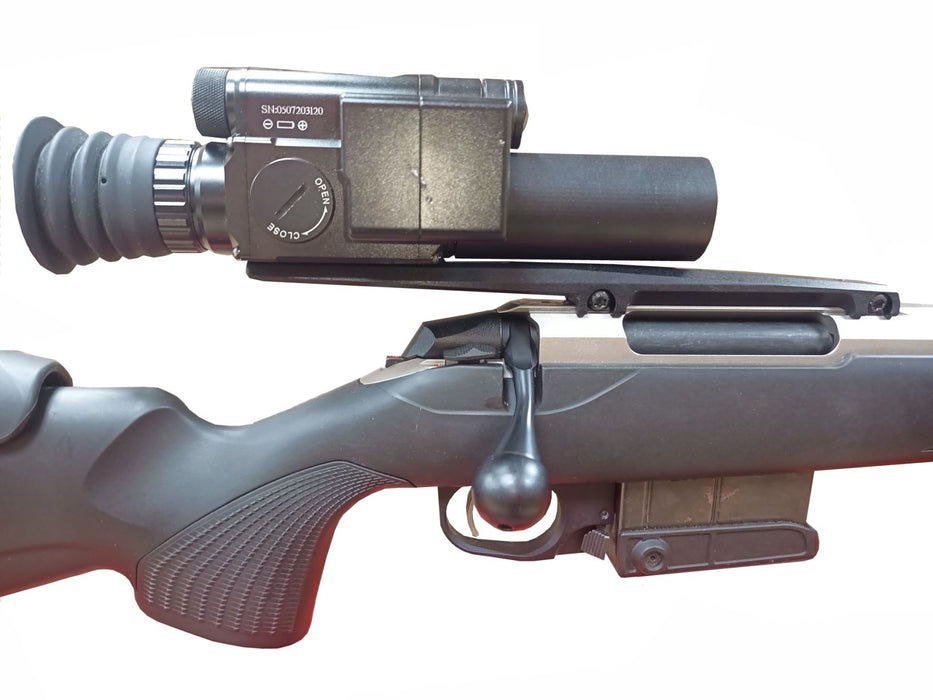 Download ™ Tikka Mount
Can be used to mount PARD NV008 on: All Tikka rifles regardless of model and year.
Directly on the Tikka Optilock locking chair.
Holds insertion between on and off mounting.
Made of hard anodized aluminum.
Screws for both PARD and mounting included.
Prepared for the Picatinny rail on the side of the light switch assembly.
Additional price when buying NV008 at Nieload ™ Or Nieload® dealer for 1600, - if it is in joint purchase with NV008.
Find the nearest Nieload dealer at info@nieload.dk
Nieloaddesign ™