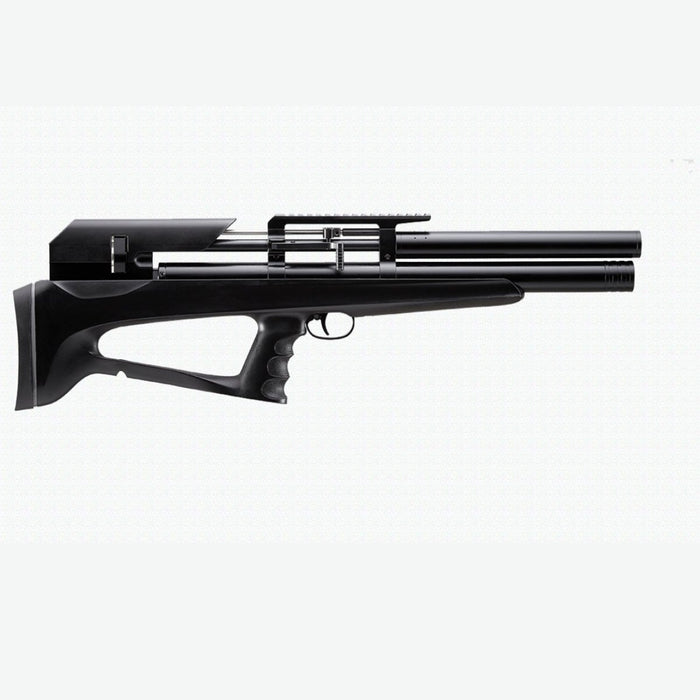 Snowpeak P35 PCP air rifle 4.5mm
The new Snowpeak P35 in 4.5 weighs impressively little. Only 2.4 kg and is super compact.
We have precision tested it and P35 is one of the most accurate PCP we have tried.
There is a large tank on the P35 that allows you to fire 160 shots on a refill.
The total length is 67.5cm and the pipe the whole 45cm.
P35 is a further development of the predecessor P15 but with 3 major improvements:
The charging lever moved to the trigger
Picatinny rail as standard instead of 11mm dovetail

Composite

shaft instead of wood
1 pc included. 11-shot magazine as well as YOUR filling nozzle and all gaskets and tools.
Picatinny rail

Incredibly accurate

11 shots magazine

305 m / s

With regulator

265ccm tank

Super sparse air consumption. About 160 shots on a container
Simple and very reliable and ergonomically built
Standard DIN zipper
Weighs 2.4kg
Charging lever at the trigger on the right side